For fixing sound problem, there are steps suggested which will help you to resolve audio problem using audio troubleshooter in both windows 10 and windows 11.
Most audio problems are caused by improper, faulty, or misaligned cables; wrong driver; or resource conflict. Audio problems that occur when you haven't made any changes to the system, such as sound settings related to the sound system, or the package may be corrupt or broken. At times, deleting configuration files, reinstalling sound-related packages, and restarting audio software can help with the audio troubleshooter. These commands can also help to fix sound settings showing "dummy output" as audio output. Audio problems that occur when you install a new audio adapter are usually caused by resource conflicts or driver problems.
To begin audio troubleshooting you need to have troubleshooter in device.
Download Audio Troubleshooter
To download audio troubleshooter you need to go through with following steps:
Visit Microsoft Website and choose windows 11 or windows 10 and get help app. Now Download Audio Troubleshooter
Underneath the Fix sound problems heading a drop-down menu is visible. Click on it and then hit the choice Run troubleshooter.
In the resultant interface, click or hit the link try the audio troubleshooter.
The download of the troubleshooter will commence instantly.
Run Audio Troubleshooter to automatically diagnostics and takes the correct steps to fix audio issues.

If issue is not resolved Take below Steps to Resolve the problem
Run Audio Troubleshooter to fix sound Problem
Press Windows+R and Type Control panel
Select Hardware and Sound, in Search Type Audio
Select Option Find "Find and Fix Audio Playback Problems" or "Find and Fix Recording Playback Problems"
After Selecting Click next and it troubleshooter will resolve issue automatically.
Fixing Sound Problem Without Audio Troubleshooter
Check your Speaker Output.
Verify that all windows Update are installed : Go to Search and type update, Click on check updates, if updates are not installed, update all installations
Check all Cable connection and speaker connection are proper : Verify that all cables are connected, that the speakers have power and are switched on, that the volume control is set to an audible level, that you haven't muted audio in Windows, and so on.
Check Sound Settings : right Click on the sound icon on taskbar and check sound settings
Fix Audio Driver: Visit the web sites for Microsoft, the software company, and the audio adapter maker to determine if there is a known problem with that program and audio adapter combination. If the problem occurs globally, continue with the following steps.
Set Audio Devices and deafult : Verify that the audio adapter is selected as the default playback device. If you have more than one audio adapter installed, verify that the default playback device is the audio adapter to which the speakers are connected.
Restart Audio Services : Shut down and restart the system. Surprisingly often, this solves the problem.
Check Privacy settings
If you have another set of speakers and /or a spare audio cable, substitute them temporarily to eliminate the speakers as a possible cause. If you have a set of headphones, connect them directly to Line-out on the audio adapter to isolate the problem to the system itself. Alternatively, connect the questionable speakers to another system with a known good audio adapter, or even an MP3 player or portable CD player.
What causes Sound Problems?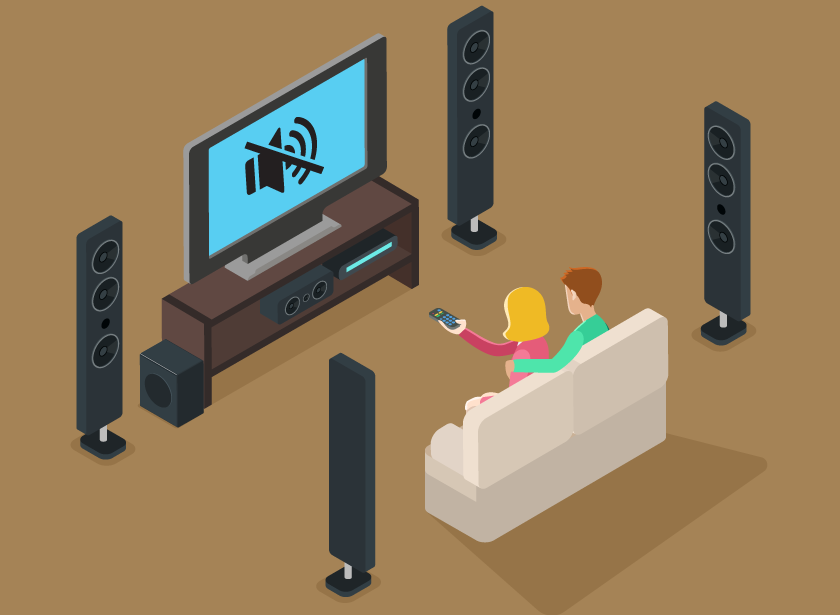 We have noticed that many users face audio problems. There can be many reasons for audio troubleshooter problems such as –
Audio jack loses or broken.
Your system is not updated.
Computer running on old audio drivers.
Make any changes to the system settings.
There is a problem with your microphone or speaker.
You are attacking your system's audio components with malware.
Any other hardware or system configuration issue can also cause this problem.
How to Use Audio Troubleshooter for Windows?
Navigate to the folder where downloaded items are stocked and trace out the file entitled audio10 or audio10.diagcab. Double-click on it.
The main interface of the troubleshoot will arrive on the screen. Click or hit the Advanced link, visible at the bottom.
Put a tick mark on the tiny cell that reads as Apply repairs automatically and hit Next button.
The Audio troubleshoot will begin tracking the prevailing issues.
Next, you will be asked to Turn off Sound Effects and Enhancements, click or hit Next button to proceed further.
Click or hit the option Play test sounds.

If the troubleshooter finds something unsatisfactory or detects a mess, it will either reinstall the audio driver or try the Microsoft HD Audio driver.
Hence, the troubleshooter will produce a sound and will ask you how it sounded.

Listen to the played sound cautiously. Three options – Good, Bad, and I didn't hear anything will be noticeable.
Depending on the sound quality you heard, click the appropriate option. If the troubleshooter exhibits a note that it was unable to rectify the issue, then you should give a shot to other sound options in step 7.
Depending on the system's mess up, it will get fixed either by reinstalling the driver or by switching to the Microsoft HD Audio driver.
As the last step, the troubleshooter will exhibit the outcome.
Troubleshooting couldn't identify the problem will arrive as an outcome if there is nothing messy.
Well, there are many everyday measures that you all undertake while encountering issues with audio. They are – examining Device Manager, closing audio enhancements, checking cables, or maybe trying other audio formats. However, it is not necessary that these measures will fix up the mess.
Frequently Asked Questions
How do I fix the "audio services not responding" issue on Windows?
You can restart the audio service by right-clicking on RUN > services.msc > Windows Audio > Restart.
The computer audio is not working properly. How do I fix it?
You can fix the problem by reinstalling the audio driver. For this, go to Device Manager > Expand the Sound, Video, and Game Controller option. Then right-click on the audio driver and choose Uninstall. After that, download the audio drivers and install them.